Reading the Date Renewed report
This report allows you to select a date range to see a list of licenses, certifications, and registrations (LCRs) that renewed within that period of time.

First, select a time frame using the calendar date picker provided. Select both a start date and an end date. Then select "Search."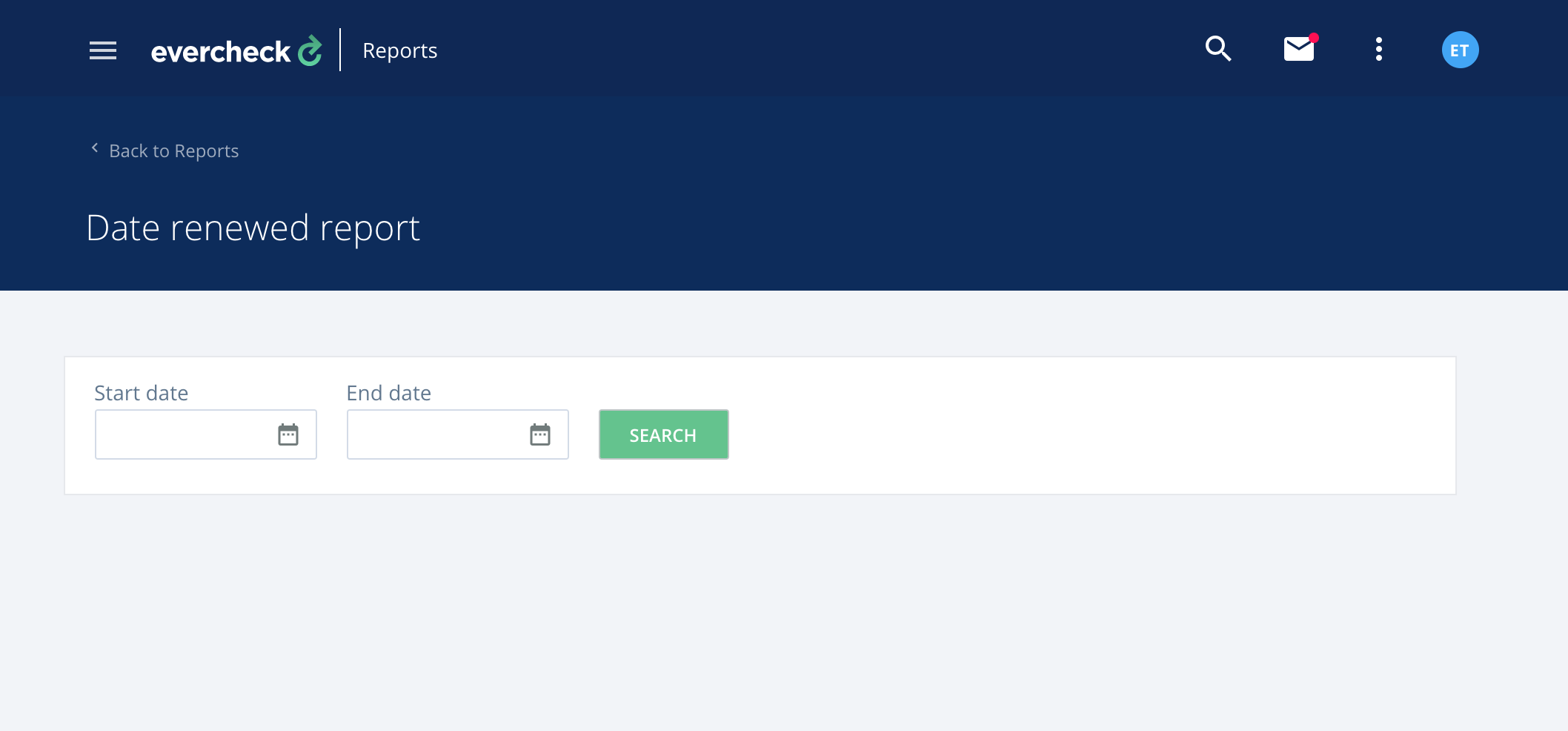 The report then generates a list of LCRs that were renewed by employees within the designated time frame. The report shows the LCR, the employee name, profession, state, the current expiration date, and the date the LCR was most recently renewed.

Filtering the data
You may filter results by state, profession, or workgroups using the "Filter" button.

Exporting the report
To export the report, select the "Export" button in the top right of the report. The download will begin automatically.